Archive for July, 2011
Springbak announces the official sponsorship of Nebraska Huskers volleyball with their performance volleyball insoles.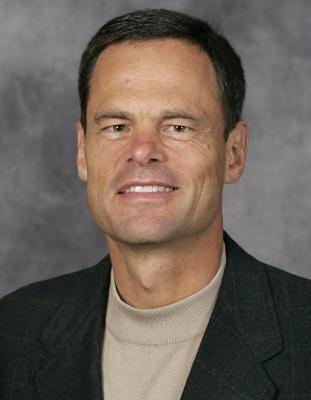 The philosophy of coach John Cook at Nebraska can be summarized in two simple words.
Dream Big.
When Cook took over the reins of the Nebraska volleyball program, the challenge facing him was daunting. Cook replaced one of the sport's legendary coaches in Terry Pettit, who won 694 matches and guided the Huskers to 18 consecutive NCAA appearances and six national semifinals.
Cook, who left an emerging power in Wisconsin to guide the tradition-rich Husker program, had his own vision for Nebraska volleyball. He saw a program that had even more potential to grow. His goals included consistently selling out home matches at the NU Coliseum, expanding the media exposure for his program and most importantly, continuing the tradition of athletic and academic excellence started by Pettit nearly a quarter of a century earlier.
Cook saw the long-range potential of building the audience across the state. He also believed Nebraska could shine by hosting the sport's championship in the largest setting college volleyball had ever seen.
When others saw risks, Cook saw opportunities.
The Huskers entered the 2006 campaign with many questions, as they were forced to replace three All-Americans, including AVCA National Player-of-the-Year Christina Houghtelling. With four first-year starters on the court, including freshmen at setter and middle blocker, and sky-high expectations with the NCAA Championships in Omaha for the first time, 2006 shaped up to be Cook's toughest coaching job to date.
Nebraska took on all challenges head-on, going 33-1 and becoming only the third team in NCAA history to be ranked No. 1 the entire season. The Huskers went on the road and overcame a 2-0 deficit to defeat Minnesota to reach the national semifinals, marking the first time that Nebraska had won a regional outside the state. That victory set the stage for a watershed moment in college volleyball. Behind sellout crowds of over 17,000, the Huskers captured the school's third national title with victories over No. 4 UCLA and No. 2 Stanford. Four players earned AVCA All-America honors, including Sarah Pavan, who became NU's first Honda-Broderick Cup winner.
Two years later, the NCAA Championships returned to Omaha with another Husker team taking center stage.
An all-time NCAA attendance record of 17,430 traveled through a winter storm to witness one of the greatest matches in Nebraska's illustrious history.  After dropping the first two sets to No. 1 Penn State, Nebraska fought back, winning the next two sets to hand the Nittany Lions their only set losses of the 2008 season. Although the Huskers were unable to complete the comeback, the performance symbolized a never-say-quit attitude that fueled the team's success. Despite losing a pair of performers to season-ending injuries, the Huskers went 31-3 and won their fifth consecutive conference title. At the Seattle Regional, the Huskers overcame a 2-0 deficit to send the match to a fifth set and trailed 9-3 in the fifth set before regrouping and earning the school's 11th trip to the NCAA semifinals. Jordan Larson, Tara Mueller and Sydney Anderson all earned All-America honors,  while Larson was named Big 12 Player of the Year and Defensive Player of the Year, becoming the first player in conference history to sweep both honors.
Consistent excellence has been a hallmark of Cook's Nebraska squads. Over the last decade, Cook has guided the Huskers to a pair of national titles, five NCAA semifinal appearances and nine Big 12 titles. His teams have compiled a national-best 336-29 record, including a 207-13 Big 12 mark. Overall, Cook is 106-24 against ranked teams at NU, including a 20-11 mark against top-five teams.
In 2010 the Huskers won their 31st overall conference title and their 12th as a member of the Big 12 Conference with an overall record of 29-3. The team also made its 29th straight trip to the NCAA Tournament and improved its all-time record in tournament record to 82-26. The Huskers' all-time AVCA All-America total reached 70 with Brooke Delano being named a first-team honoree, while Lindsey Licht and Hannah Werth were second-team picks. Werth was also tabbed as the Big 12 Defensive Player of the Year and Cook was named Co-Big 12 Coach of the Year.
Cook's vision is for the Huskers to remain at the forefront of college volleyball to enhance the sport at both the local and national levels. Nebraska will enter 2011 with an NCAA-record 149 consecutive sellouts at the NU Coliseum – the longest sellout streak in NCAA women's athletics.
"It is a reflection of Nebraska volleyball and the program, and not about one person or one player," Cook said when accepting the AVCA Coach-of-the-Year Award in 2005. "We're trying to be a leader in the sport. We're trying to take risks and dream big, and fortunately I'm surrounded by a lot of people who have that vision. I'm really proud of what we're doing to try and enhance the sport."
Three Straight 30-Win Seasons Cook immediately started to create his own legacy after taking over for Pettit. In his first season at the helm, Cook was named the AVCA National Coach of the Year after guiding the Huskers to a 34-0 record and the 2000 national championship. The Huskers, who became just the second team in NCAA history to cap an undefeated season with a national title, were ranked No. 1 in the AVCA/USA Today Top 25 poll for 14 straight weeks.  Greichaly Cepero earned AVCA National Player-of-the-Year honors. Three Huskers claimed AVCA All-America certificates, and five Nebraska players were named to the All-Big 12 teams. Laura Pilakowski earned CoSIDA Academic All-America honors, and a conference-best seven Huskers earned academic All-Big 12 recognition.
In 2001, Cook's second season, Nebraska fell just two wins short of capturing another NCAA title. The Huskers, who were ranked either No. 1 or No. 2 in the AVCA poll all season, went 20-0 in the Big 12 and Cook was named the Big 12 Coach of the Year. NU finished the season with a 31-2 record after falling to eventual national champion Stanford in the NCAA semifinals. Nebraska placed four players on the AVCA All-America teams, while right side hitter Nancy Metcalf was selected as an NCAA Top Eight Award winner and was also named the CoSIDA Academic All-American of the Year.  Pilakowski and Cepero joined Metcalf on the CoSIDA Academic All-America teams, as Pilakowski earned second-team honors and Cepero received third-team recognition.
In Cook's third season, the Huskers continued their remarkable success. NU finished the season ranked fifth in the AVCA poll with a 31-2 record to secure its third straight 30-win season. Nebraska produced the most dominant conference season in school history, going 20-0 and losing just two sets en route to winning the league championship for the third straight year. Cepero and Amber Holmquist again earned first-team AVCA All-America honors, and Pilakowski was recognized on the second team. Pilakowski was named a first-team CoSIDA Academic All-American, and Holmquist was a second-team pick. Cepero, Holmquist and Pilakowski shared Big 12 Player-of-the-Year accolades.
Cook faced perhaps his greatest coaching challenge at Nebraska in 2003, when the Huskers had to replace three All-Americans and their first-ever libero.  That season, Cook opted to run a 6-2 (two-setter) offense to utilize as many players as possible. NU went on to finish the season with a 28-5 record and an appearance in the Sweet 16.
The 2004 season may have been one of Cook's best coaching jobs, as a youthful squad that featured five freshmen and sophomores in the lineup went 30-2 and was ranked No. 1 heading into the NCAA Tournament. The Huskers led the nation in both opponent hitting percentage (.103) and blocks per game (4.02) before falling to two-time defending NCAA champion USC in five sets in the regional final. Three Huskers earned AVCA All-America honors, while Pavan was chosen as the AVCA National Freshman of the Year. That group of Huskers became the centerpiece of Nebraska's consecutive NCAA Finals teams in 2005 and 2006.
Building the Badgers Cook, who served as an assistant under Pettit for three seasons from 1988 to 1991, took over the Nebraska head coaching job after serving as associate head coach during the 1999 season. Before returning to Nebraska in 1999, Cook led Wisconsin to six straight postseason appearances in seven seasons as the Badgers' head coach.
Cook's accomplishments at Wisconsin earned him praise as one of the game's top young coaches. Cook built the Badgers into a top-10 program during his seven-year career in Madison, which included back-to-back trips to the NCAA regional finals in 1997 and 1998. In his final match at Wisconsin, Cook's Badgers fell to the Huskers in a three-hour, five-set battle in the 1998 Pacific Regional Championship in the NU Coliseum. Wisconsin ended the season ranked seventh in the final USA Today/AVCA Coaches Poll with a 30-5 record.
We are proud to sponsor such a great program at Nebraska with our performance volleyball insoles.
William Crow ~ CEO Springbak, Inc.
---
Visit the Official Springbak® Website at www.springbak.net – Peak Performance Springsoles / Insoles – Run Faster, Jump Higher, Lessen Fatigue
LIKE us on Facebook: www.facebook.com/springbak
Tweet with us on Twitter: www.twitter.com/springbak
Friend us on MySpace: www.myspace.com/springbak
Tune in on YouTube: www.youtube.com/springbakinc


How do genetics affect my running ability?
The past two blog posts we have discussed what type of shoes to purchase to prevent injury and for your foot type, now let's discuss speed!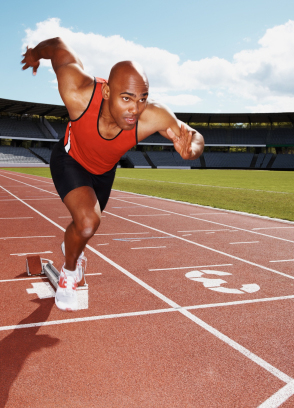 There is a time honored formula for improving running speed: shorten foot-plant time (increase stride frequency) and increase stride length. Let's discuss a few methods to accomplish both.
Speed is perhaps the most coveted component of athletic performance. Whether you are a football player looking to better your 40 yard dash times or a marathoner who wants to improve your distance time, the importance of foot speed in running is unquestionable.
Division I Track and Field programs use our Springbak Springsoles for this very reason. For example, BYU Head Coach, Mark Robison, knows the Springbak Springsoles will accomplish both an increase in stride frequency / stride cadence and an increased stride length for his athletes. All coaches and athletes are seeking a competitive advantage from the equipment they use, to their training programs.
Traditional thinking dictates that to be fast, choose your parents carefully. In other words, speed is a genetic trait. However, while this is true to the extent that it is not possible to be a world class sprinter without genetic endowment, sport science and proper coaching have done much to refute this.
Sprinting speed is an essential element to most sports and a key evaluator of athletic performance. Being geneticly gifted is an important factor that contributes to world-class speed and it cannot be altered period! We need to understand that there are certain individuals that are born with muscular qualities that make them faster simply because of the structural and biochemical properties of their skeletal muscle. However, anyone can increase their speed, just not necessarily to world class athlete status.
The two external factors associated with speed which are trainable are mechanical efficiency (technique) and force production. Mechanical efficiency in sprinting is a skill that must be coached, like swinging a bat, shooting a basketball or throwing a football. When mechanics are perfected, the only way to increase speed is to develop the ability to generate force at greater magnitudes and rates. Sprinting is essentially a game of physics. The athlete who can strike the ground harder and faster, will propel themselves farther down the track, field or court with each step and thus will be faster every time. Talking with world class athletes, Springbak hears the same thing all the time. One of the biggest misconceptions in speed training is that fast sprinters "run light." In reality, world class sprinters "run violently." Pound for pound, world-class sprinters are some of the strongest, most powerful athletes in the world and it is that power that separates them from the field.
When watching world class sprinters work out, they shared a lot of training tips, and we are sharing them with you as well. These sprinters use exercises where the foot is in contact with the ground on stable surfaces to develop speed. Because sprinting involves reaction time forces against stable surfaces, sprinting speed is best developed using exercises in which the foot is in contact with the ground and reacts against an immovable surface. Back squats, front squats and deadlifts are exercises that fit into this category. Additionally, the movements in these exercises (extension of the hip, knee, and ankle) are movement specific to the skill of sprinting.
In sprinting, force is generated against the ground on a single leg. Therefore, an ample number of single leg exercises where the foot is in contact with the ground should be incorporated into your program. World class athletes use these methods for a reason – you should too. Lunges, single leg squats and step-ups are all great exercises that can involve triple extension on a single leg and can be used to develop specific sprinting power. Lastly, using plyometrics, or jumping exercises are also great ways to improve sprinting speed. Why? Because plyometrics utilize rapid eccentric and concentric muscle contractions and the forces generated during these exercises are quite similar to sprinting.
Be sure to check the Springbak blog for previous tips and articles!
Article by Mark Vona and Dr. Michael Yessis Phd. – Springbak advisory board.
---
Visit the Official Springbak® Website at www.springbak.net – Peak Performance Springsoles / Insoles – Run Faster, Jump Higher, Lessen Fatigue
LIKE us on Facebook: www.facebook.com/springbak
Tweet with us on Twitter: www.twitter.com/springbak
Friend us on MySpace: www.myspace.com/springbak
Tune in on YouTube: www.youtube.com/springbakinc