SPEED, STRENGTH, HEIGHT & ENDURANCE
The Official Website of




Spring

bak® Springsoles /

Spring

bak® Insoles


by Springbak®

, Inc.
Use the same Springbak® Springsoles / Springbak® Insoles used by professional athletes from the NFL, NBA, MLB, USA Olympic Teams and top Universities in the USA.
You push hard to achieve new peaks of performance. It does not matter what the game is, you're in it to win. And whether you're a coach, trainer, or the athlete right in the middle of the action, we know you're looking for the edge. That little boost that makes the difference between being good and being invincible. But even rigorous training, intense therapy, and the best equipment has its limits, and perhaps you think that there is no product than can make a real difference in athletic performance. THINK AGAIN!
Do you have a job that requires long periods of being on your feet and/or heavy lifting? Springbak® Springsoles can even help relieve fatigue and improve your performance at work! WORK BETTER!


Run Faster
Jump Higher and Farther
Gain Longer Stride Length
Shorten Foot Plant Time

Quicker Stride Frequency
Increase Your Performance

How?
Try Springbak® Springsoles
risk free for 30 days. – $24.95

Customer Service:
Mon. thru Fri.
8am-5pm Pacific Time
951-277-3000
John Cook – Head Coach, University of Nebraska Women's Volleyball Team; USA National Men's Volleyball Team Assistant Coach. "There is no doubt in my mind after testing and hearing the athlete's feedback that your innersoles help our athletes jump higher and move quicker."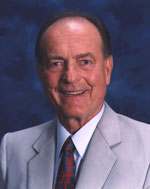 Michael Yessis, PhD – Biomechanic consultant for many Olympic teams; author of 14 books and 2000 articles. "As I stated in my book 'Explosive Running', there are products on the market that actually increase an athletes running speed as well as strength. One such product in Springbak Springsoles. Springbak fits under an athletes insole and posses enough spring action to increase an athletes stride length. The surest way to increase running speed is to increase your stride length and stride frequency, this greatly aids the sprinter and distance runner. Springbak® Springsoles will accomplish both for today's runners."

Bill Crow, Founder of Springbak® Springsoles – "The design of athletic shoes is becoming increasingly important to the performance of athletes. As athletic events become more competitive, small improvements in performance becomes increasingly significant. Athletic shoes that enhance the performance of athletes by only a few tenths or hundredths of a second, or a few inches, can provide the "winning edge" sought by athletes. For this reason, athletes are constantly seeking athletic equipment that will improve their performance."
Professional Athletes and NCAA Champions use

Spring

bak® Springsoles

CONGRATULATIONS!
Champ Bailey: Cornerback Denver Broncos – "I can run faster, jump higher, and have less fatigue. I would highly recommend Springbak® Springsoles to enhance athletic performance"

Hugh McCutchen: Head Coach University of Minnesota & Head Coach USA Olympic Volleyball Team 2004, 2008, 2012 – "While an assistant coach at BYU, I tested spiking speed of our men's volleyball team with a speed gun.After an hour of testing it became apparent that they were spiking approximately 5% faster in Springbak® Springsoles."

Dave Richards: Head Coach Utah Valley University Men's Volleyball – "This 2009 season, I personally tested the vertical leap of my six starters. They averaged 32 inches and 38 inches in their vertical leap. They averaged 3 inches higher after inserting Springbak® Springsoles in their shoes, increasing their average vertical leaps to between 35 inches and 41 inches. "

Mark Robison: Head Coach Track and Field – Brigham Young University – "Members of our team tested 8-1/2 inches farther in the standing double bound test and 3 inches higher on their vertical jump."
Your individual results may vary.
– View More Springbak® Testimonials –
Springbak Springsoles provides the state of the art performance mid-soles made by Champions for Champions that seek to prevail over competition and adversity.  Gain that half step or split second over your competition!

Why do the best organizations in the world rely on Springbak for athletic competition?  Relied upon by professionals and the top collegiate atheltes in the world for the performance and advantage that they need to prevail.
Ready to order?

Try Springbak® Springsoles risk free for 30 days. – $24.95

If you are not 100% satisfied for any reason we will refund your money…no questions asked.
Want to know more? Call us at 951-277-3000 or email us.
We've got all the answers about Springsoles you ever will need!