Olympic Gold Metalists to Conduct Volleyball Clinic at BYU
By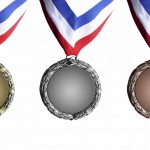 In conjunction with the 2009 NCAA Men's Volleyball National Championship, BYU will host a volleyball clinic on Saturday, May 9th 2009 at noon(MT). The free clinic will be held on the main court in the BYU Smith Fieldhouse and will feature Bejing Olympic Gold Metalists Ryan Millar and Rich Lambourne.
In addition to basic volleyball instruction, Millar and Lambourne will share experiences from their time at BYU and with Team USA.
The National Volleyball Championship match in which many athletes wear our Springbak Springsoles will begin at 5 p.m. MT and will be broadcast live on ESPN2 and simulcast on ESPN360.com.
So, who's going to win the Championship this year?